Ensure your vehicle is safe at all times
You won't have to worry about your vehicle's security with our security options.
We can install remote control alarm systems into any vehicle; whether you want to protect your car, motor home, caravan or transit van.
If you already have an alarm but feel it isn't protecting you vehicle enough, we can upgrade your existing alarm system. Call us for more information on alarm protection.
For extra protection for commercial vehicles we can add Armaplate door protection. This is ideal if you keep expensive tools or equipment in your van. Armaplate is a unique design which works by encasing the vulnerable area around the lock on the door and handle.
Does your car need a tow bar fitting?
If you have just purchased a caravan or trailer, you may have found out that your car needs a tow bar fitting. These can be fitted to all vehicles and can be either fixed or detachable.
Call now to get your tow bar fitted so you can get on the road with your caravan or trailer.
We have a range of vehicle extras:
To keep your car and your passengers safe, we can install reverse sensors. These attach to your car and let you know when you are close to other vehicles or other obstacles when reverse parking.
Speaking on your mobile phone when driving is very dangerous and illegal, so keep safe and let us install a hands free kit in your car.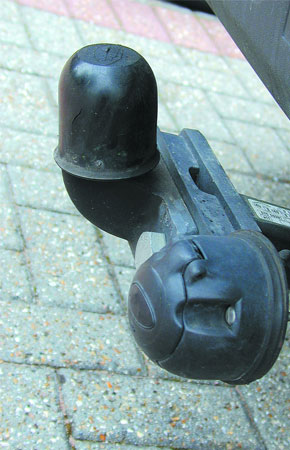 Keep your vehicle safe with A.E.S Vehicle Solutions. Call 01543 278 984 or
07836 603 723